AI Person Generator
Generate unique and realistic images of people, art, rendered characters, and anime with our AI Person Generator.
Ideal for designers, marketers, developers, and content creators requiring high-quality, royalty-free visuals. Use it professionally or just for fun.
Tailor clothing, sex, hair, style, and age, or insert custom keywords to craft the perfect image. Free to get started generating, then upgrade when you need more.
Sign in with Google to get started.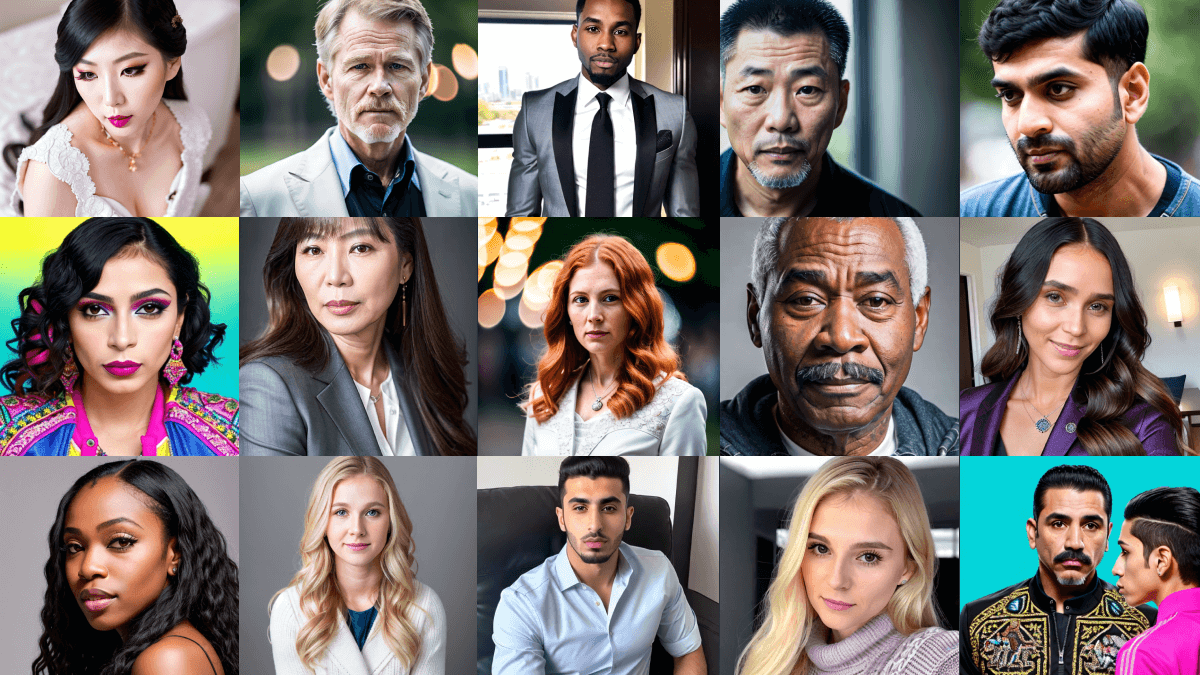 Frequently asked questions
How does it work?

Lucidpic uses generative AI to create unique images of people. No image has ever been seen before, and no image will ever be seen again.

What types of customizations can I apply to the generated images?

You can use our AI person generator to adjust various parameters such as clothing, hair, style, and age. You can also add custom keywords to get a more tailored character.

What are the limitations of the free tier?

The free tier allows you to generate up to 10 unique images. Beyond that, you'll need to subscribe to a paid plan. You can cancel at any time.

What types of things can I create with the AI Person Generator?

You can produce unique and realistic images of people, art, rendered characters, and anime, or anythign you can imagine really! Customize elements like clothing, hair, and age, or use custom keywords to fine-tune your image.

Where can I find my generated characters?

You can view all of the AI generated characters you've created in the Characters section of your account. All AI generated images are in the Images section

Can I use the AI virtual person builder to create digital humans for my gaming project?

Yes! Our AI virtual person builder is an useful service for game developers looking to create unique and realistic digital humans. It offers many customization options, including adjusting the appearance, clothing, and even the age of your characters. This flexibility is perfect for ensuring that the characters fit seamlessly into the unique world of your game.

How can the AI person generator be utilized for creating unique stock photography?

Our AI person generator is ideal for creating unique, diverse stock photography. It allows for the customization of realistic human images, including ethnicity, age, clothing, and poses. This tool is particularly effective for producing inclusive and representative images, providing a cost-effective alternative to traditional photography for stock photo creation

Can the AI person generator enhance YouTube thumbnails and social media content?

Yes, Lucidpic is a fantastic resource for creating eye-catching YouTube thumbnails and social media content. It allows for the design of unique human images, perfect for grabbing attention. With features like adjusting facial expressions, outfits, and backgrounds, you can craft visuals that not only enhance your brand's digital presence but also resonate more effectively with your audience.